Precise survey by Topodrone DJI Mavic 2 Pro L1/L2 RTK/PPK in Malaga, Spain
As soon as we received many questions to previous posts about survey made by Topodrone DJI Mavic 2 Pro L1/L2 RTK/PPK, we would like to share some more results of a recent project made together with ATyges Company.

For test flights ATyges choose hilly area located close to Malaga, Spain.
There are 11 checkpoints were marked in different corners of the area and measured with EMLID Reach RS2 GNSS receiver from CORS network.
Before flights, GNSS receiver was installed as a base station for static data logging with 1 Hz rate.
After that, we prepared a flight mission with MapPilot application and carried out survey by Topodrone DJI Mavic 2 Pro L1/L2 RTK/PPK upgraded by TOPODRONE. The flight was performed totally automatically with 6 m/s speed at 70 meters altitude.
In the next step, flight logs from the drone and the base were downloaded and post processed to get precise coordinates of photos in RTKLIB and TOPOSETTER software.
Finally, Pix4Dmapper were used for photogrammetry processing. As a result, we got classified points cloud, DSM, DTM, orthophotomosaic, contour lines.

Pic. 2. Pix4Dmapper processing and check points location
Pix4Dmapper processing and accuracy report is enclosed.
I would like to draw your attention that GCPs were used only to check the accuracy and weren't involved in aerial triangulation.

Pic. 3. Pix4Dmapper accuracy report
At pics 4-7 you may see results of automatic points cloud classification. It is impressive when you don't need to exclude trees, vegetation and cars from points cloud manually. Digital terrain model and contour lines represented at pics 8 and 9 were created totally automatically.

Pic. 4. Points cloud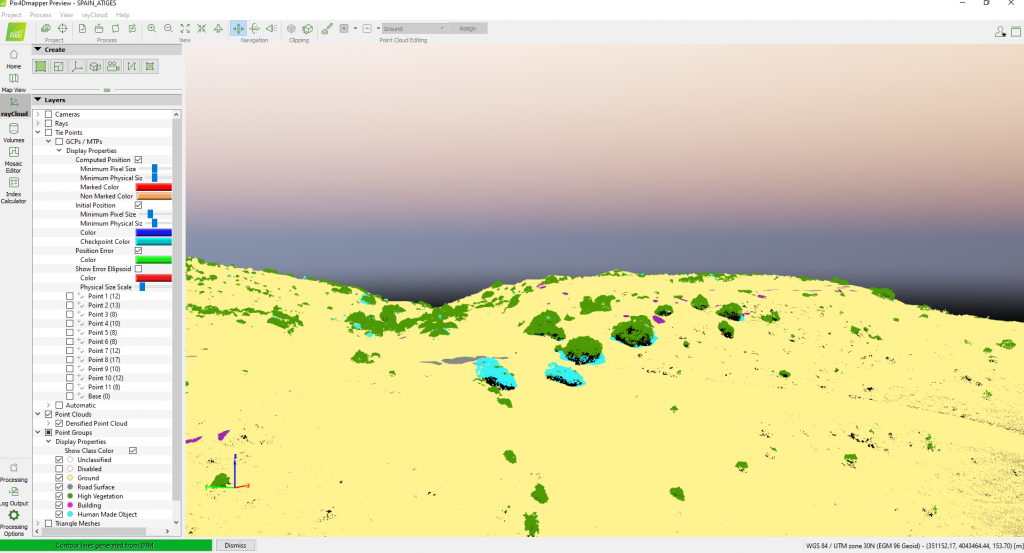 Pic. 5. Points cloud classification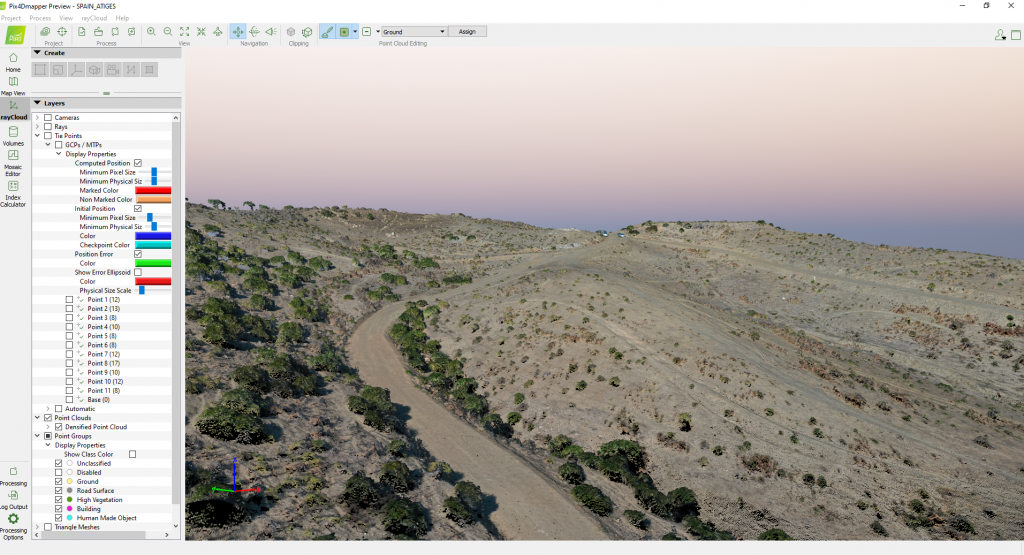 Pic. 6. Points cloud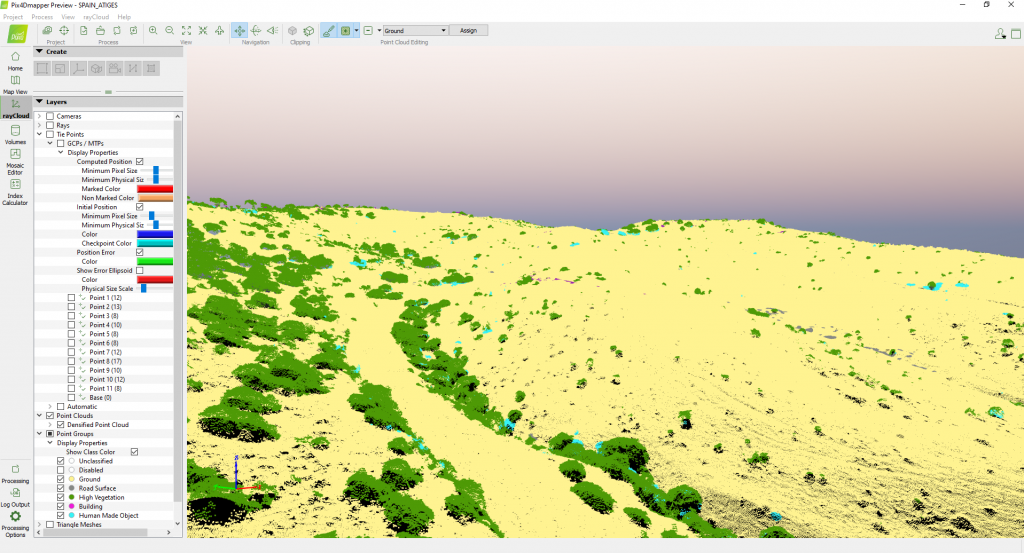 Pic. 7. Points cloud classification

Pic. 8. DSM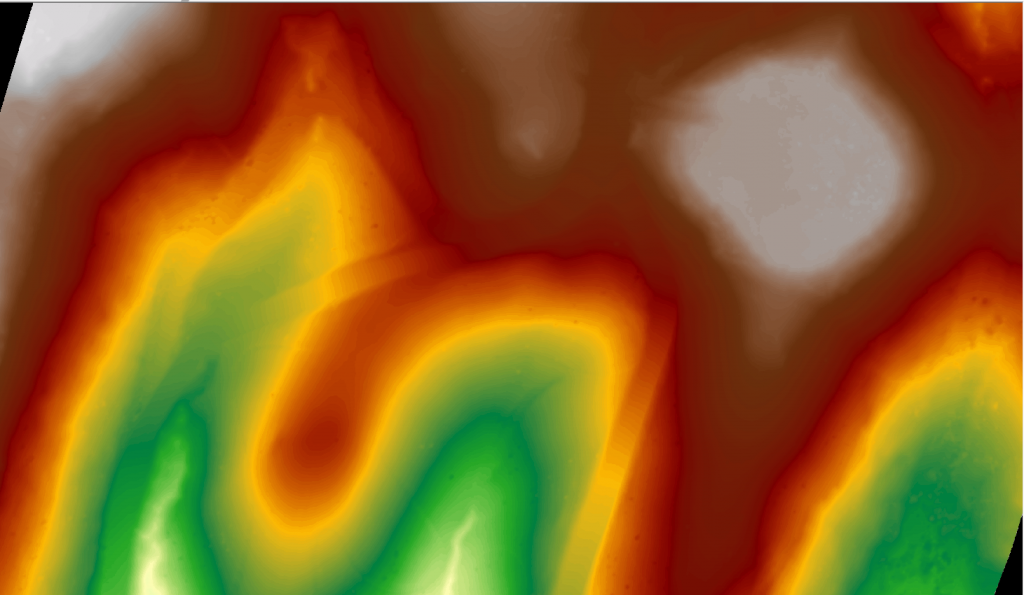 Pic. 9. DTM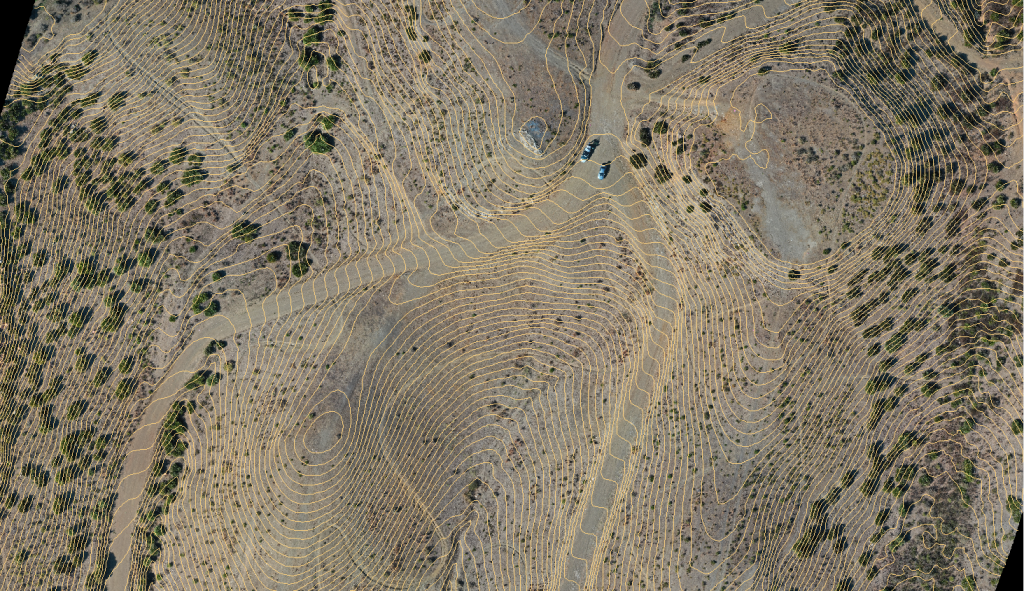 Pic. 10. Contour lines merged with orthophotomosaic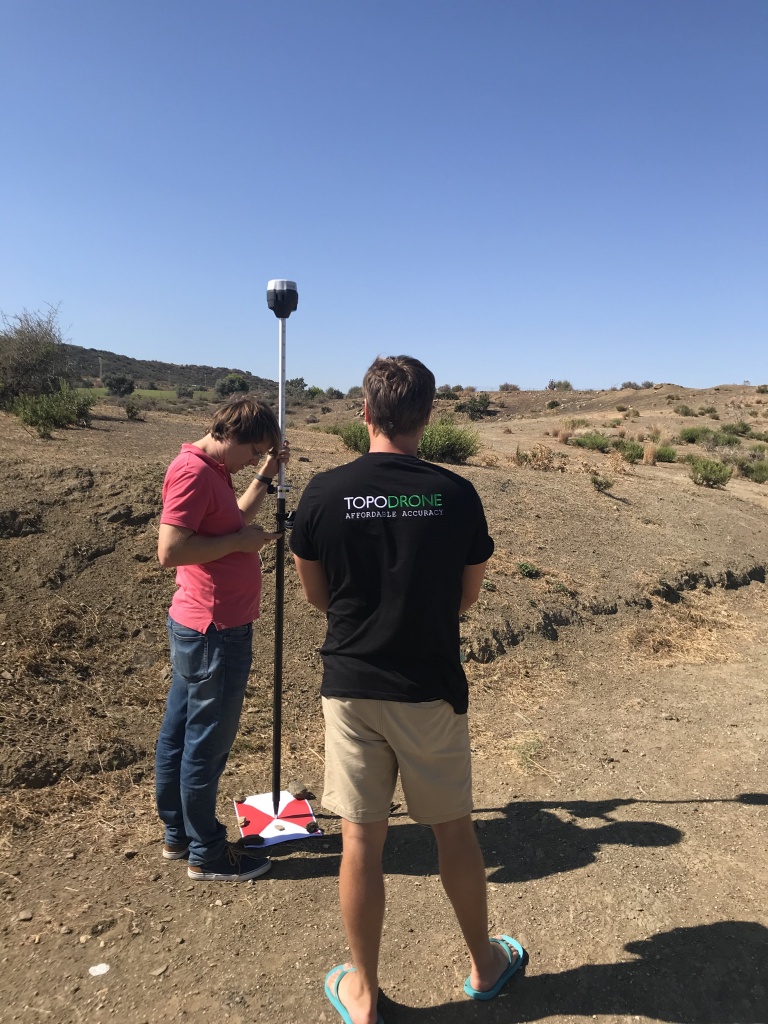 Pic. 11. TOPODRONE and ATyges teams working together to measure check points
Thanks ATyges for shearing results and providing of GNSS equipment.
All dataset is available for downloading.
In the google drive you may find the following data:
Raw GNSS data from the drone and the base station in .ubx and .rinex format
Photos together with precise coordinates file in .txt format
GCPs collected be EMLID Reach RS2 in .csv format
Processing results (points cloud, orthophoto, DSM, DTM and contour lines)
If you have any questions or would like to process this dataset, don't hesitate to contact us.
| | |
| --- | --- |
| Start cooperation with an individual consultation on the selection of equipment and services. | |