DJI Phantom 4Pro RTK/ PPK UAV survey for design & construction in Switzerland
Today we are going to continue the theme how to use UAV for design and construction and now you have chance to look at a real survey in the canton of Vaud in Switzerland.
AGRUS SA, which developments and buildings wide range of Real Estate and Business Projects including Design Real Estate Projects from the initial idea to the final construction project, ask our team to make a survey in purpose to get precise and detailed 3D models of land plots and infrastructure around this area for further designing and promotion material creating.
All land plots of new development projects are located in the foothills in close proximity to Lake Geneva with beautiful views to mountains and lake. (Pic.1,2)
We offered advanced drone technology that allows to survey large areas of land more accurately and faster than conventional survey techniques, providing clients with 3D models, contours and digital elevation models with rapid turnaround.
Survey and Data Processing
The following equipment and software were used for surveying (Pic.3.4):
Two pieces of EMLID Reach RS+ GNSS receivers.
DJI PHANTOM 4PRO PPKupgraded by Topodrone SA with additionally installed GNSS receiver connected to the camera.
the
Pix4Dmapper software for 3D modelling, RTKlib GNSS data for post-processing and TOPOSETTER APP for geotagging images.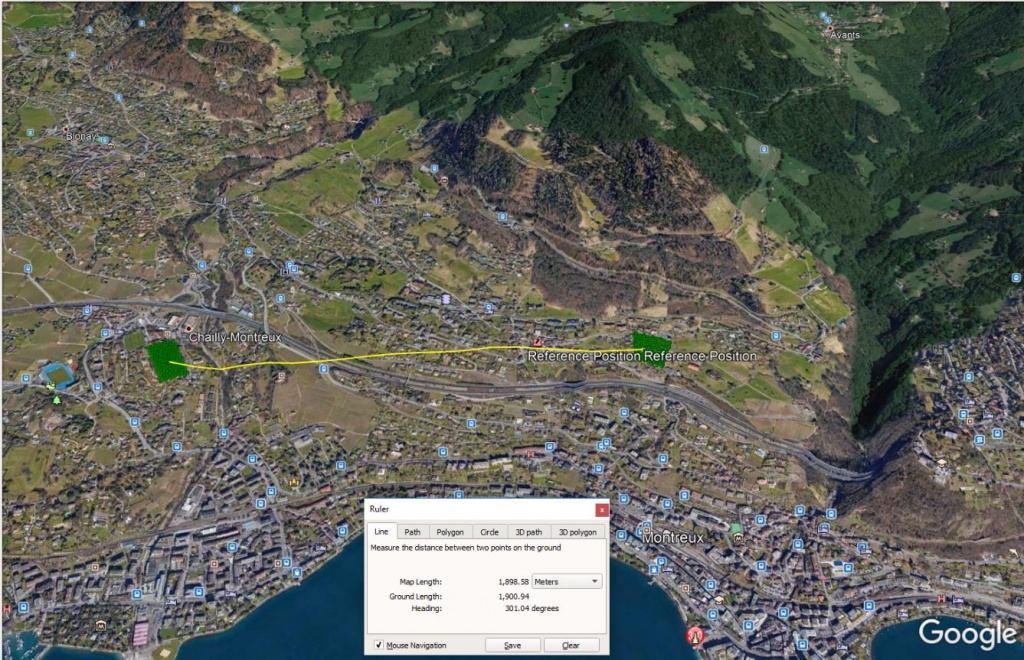 Rice.1. Location of the 1st and 2nd work site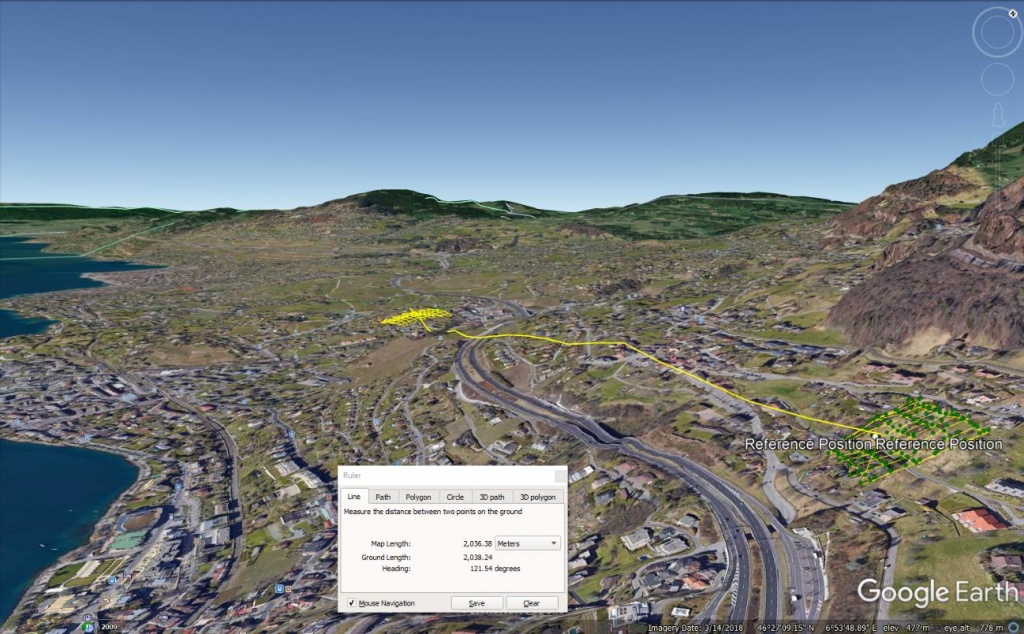 Pic.2. 3D view of Area 1 and Area 2 location.
On the first stage Reach RS+ was installed on the tripod on the point with known coordinates. This GNSS receiver was used as a base for measuring ground check points (GCP) in RTK mode by the second REACH RS+ and this base station were collecting raw Rinex data in static mode during flights.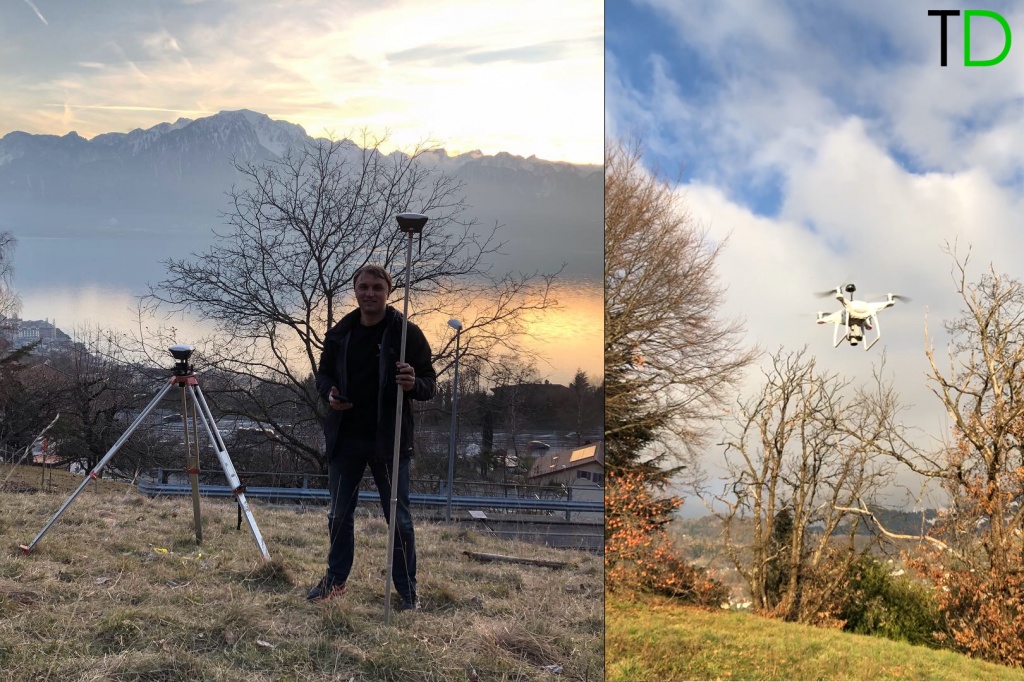 Pic.3.4. DJI PHANTOM 4PRO PPK, EMLID REACH RS+ GNSS receiver.

On the first day we surveyed two different areas located within 2 km range from each other without a direct view. For time saving for the flights over area #1we used a base station installed in area #2. All flights and field works did not take a lot of time and were accomplished within one hour.
After flights GNSS data from the drone were downloaded and post processed together with Rinex file from the base station in order to get accurate coordinates of each image location. Finally we assigned accurate coordinates to each image to EXIF by TOPOSETTER APP.
Photogrammetry processing was made by Pix4D software without using GCP.
In general there are the following easy steps in Pix4Dmapper:
Import images together with accurate images coordinates and GCPs
Run initial processing to find tie points and to optimize internal and external parameters
Set up calibrated external camera parameters
Reoptimize photos
Check accuracy by defining check points location (Pic.5,6). Accuracy report is represented in Tab.1
Run Points cloud, DTM, DSM and orthophoto creation (Pic.7-12)
At the final stage results of aerial photo triangulation was checked by measured check points.
Pic.5. Defining check points location in PIX4D.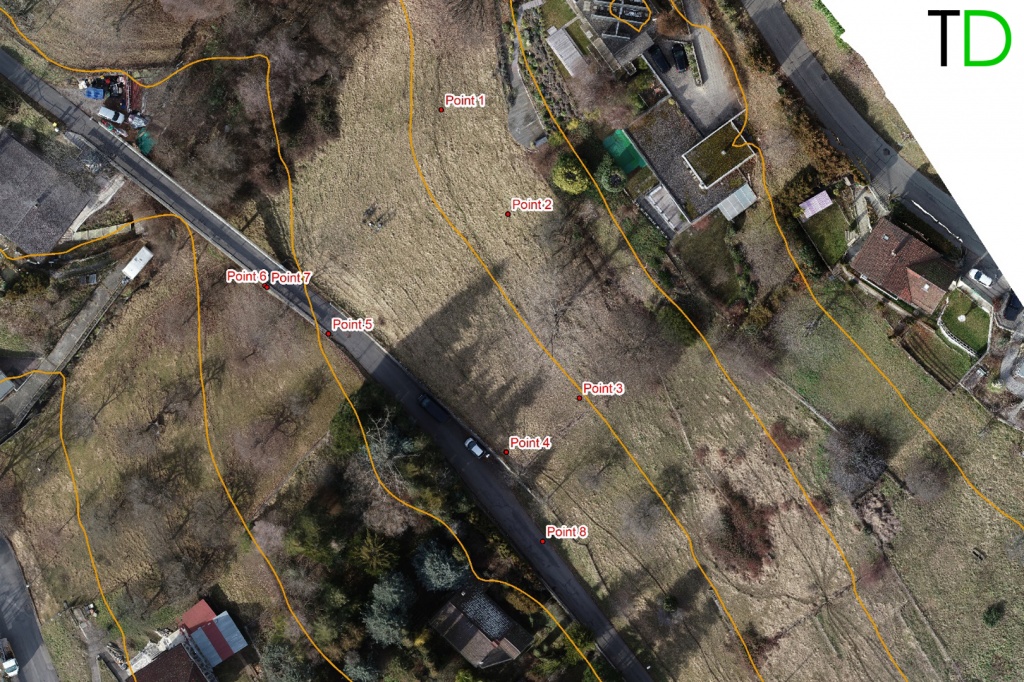 Pic.6. Ground check points location

Tab.1. Accuracy report.

Pic.7. Sense points cloud.

Pic.8. Sense points cloud classification.

Pic.9. 3D model of area 2.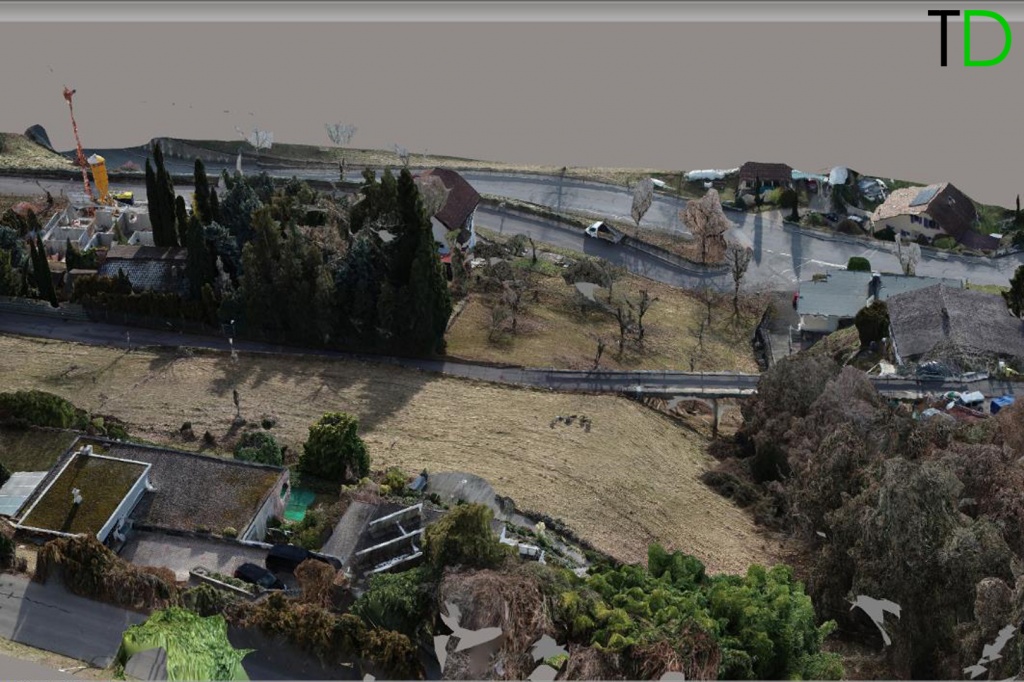 Rice.10. 3D model of the second section of work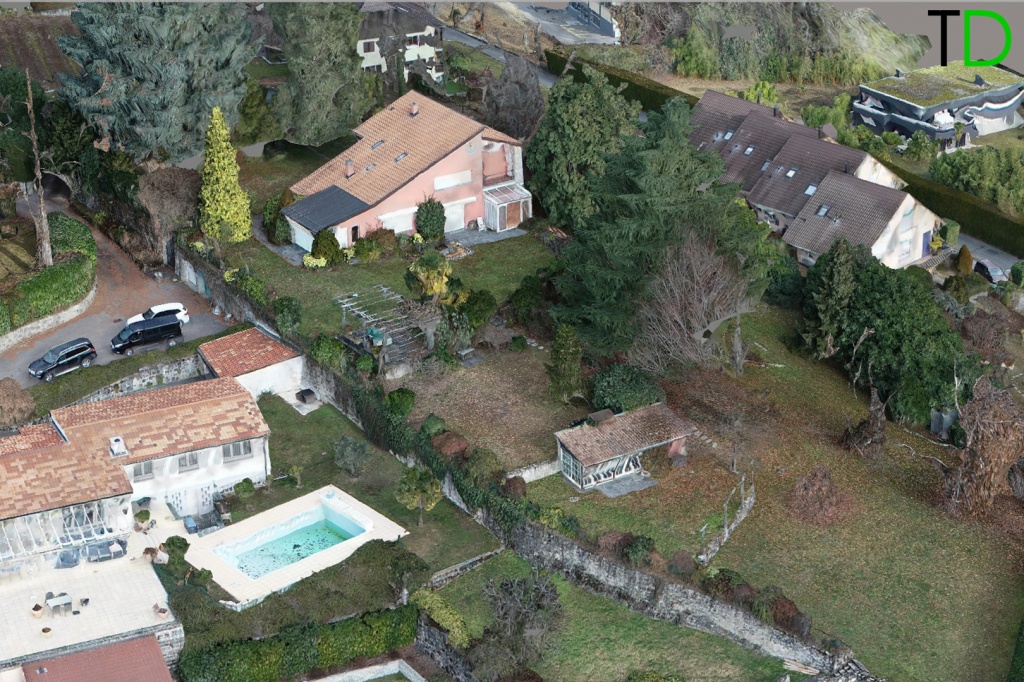 Pic.11. 3D model of area 2.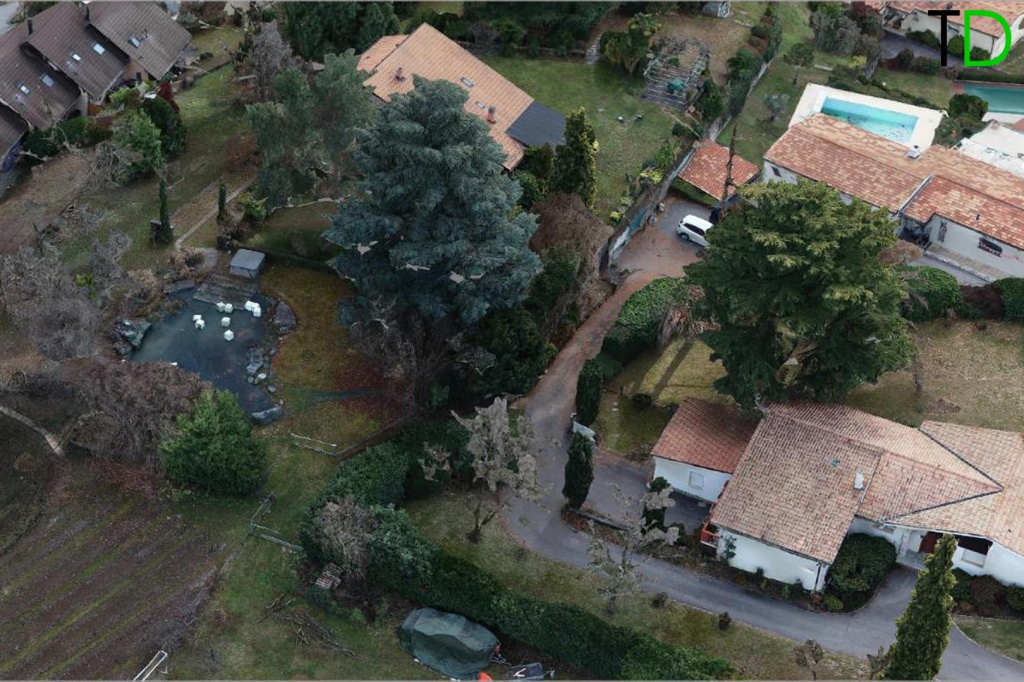 Pic.12. 3D model of area 2.

Resume
As a result of this survey we got high-resolution and high-precise 3D model which was highly rated by ARGUS SA. They will use this model in a construction project.

Email us if you want a detailed guide to high-precision data processing in Pix4D.
| | |
| --- | --- |
| Start cooperation with an individual consultation on the selection of equipment and services. | |